The idea
To develop an application that can be used to ask questions about someone's personality and wellbeing. We do this based on various factors such as adaptability and spirituality, divided over a number of questions per day. In addition, it is important that we offer companies the opportunity to ask questions themselves and view the results. We also want to be able to monitor what the data is per group and per person. This allows us to offer targeted education and training.
Launched product
An application for Android and IOS with a dashboard for managing the questions and analyzing the answers given by the user.
Challenges
Developing an application where we can easily ask questions from a platform. It is also important that we maintain attention and that people come back to fill in questions more often. How do we determine the added value of the application here and how do we make it usable for organizations?
How did it begin?
After various brainstorming sessions we made a concept based on a simple questionnaire. After this was approved, we decided to build the app properly, with the information coming from the platform.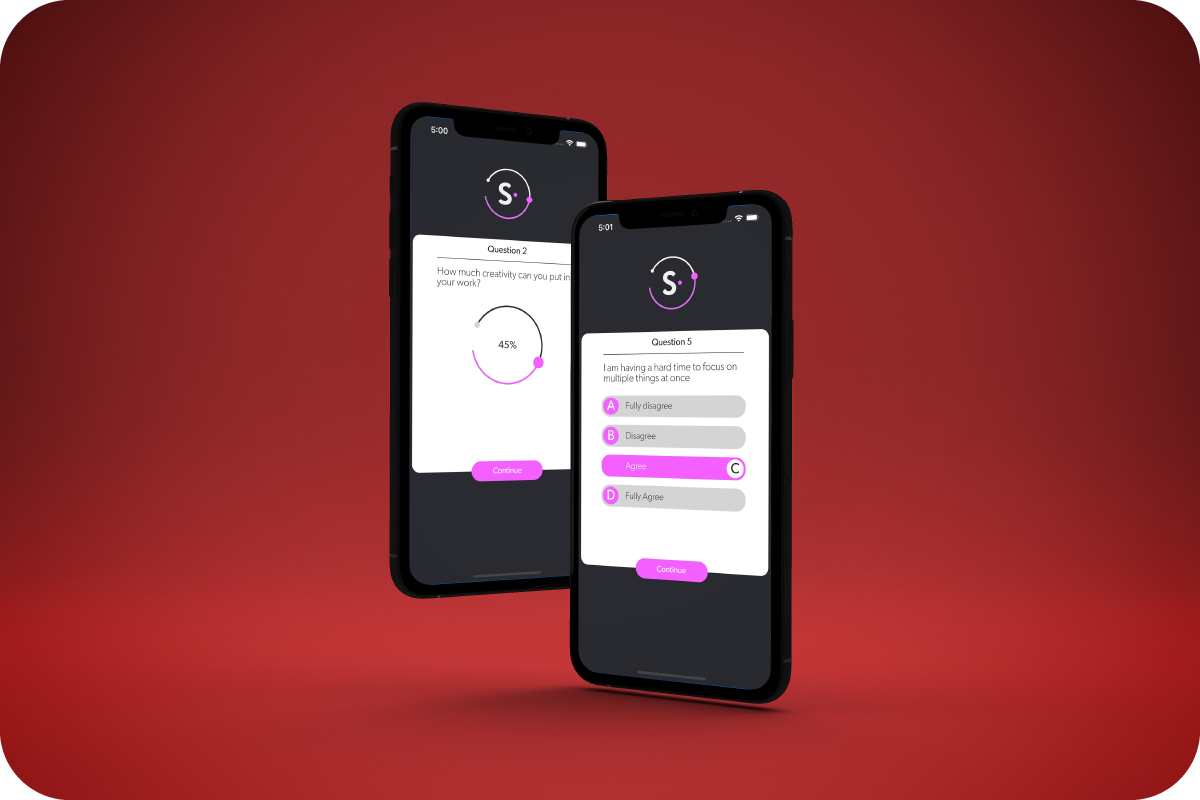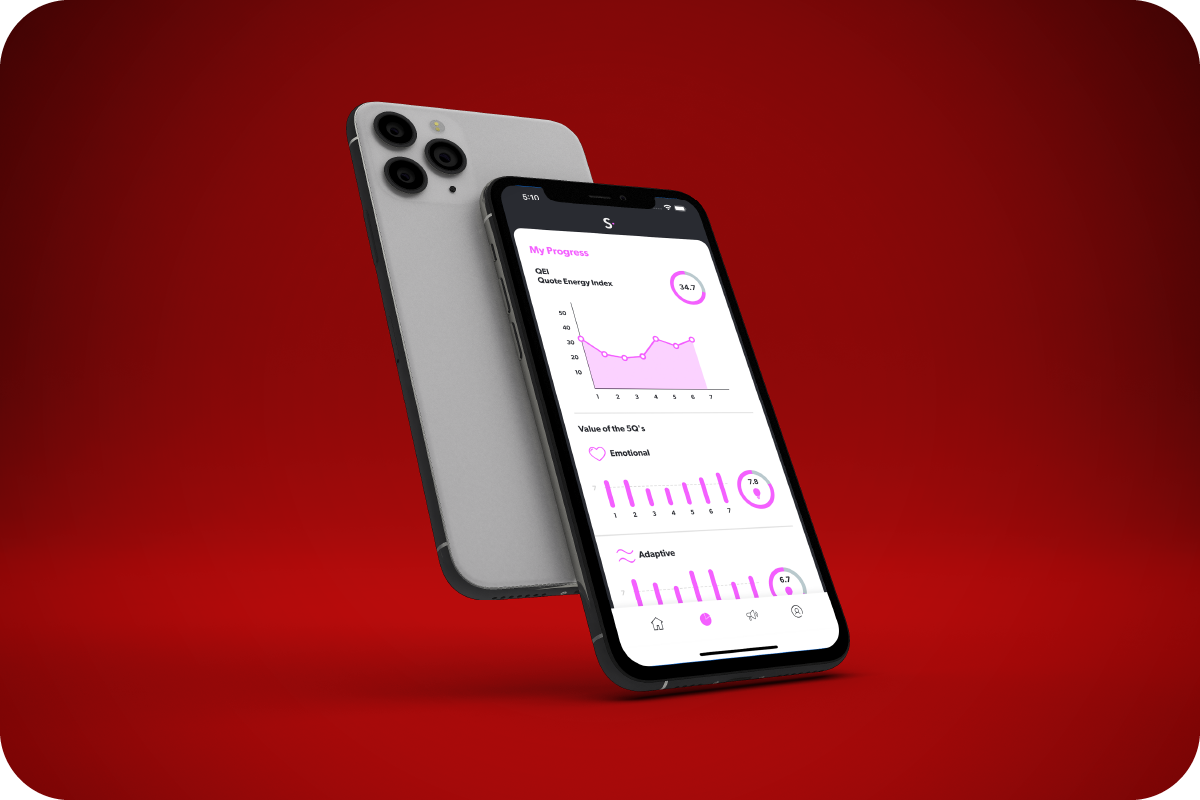 Spyre Helps!
Spyre helps you to find your undiscovered potential and to create a natural balance in your energy as the application gives you a good indication of where your attention and energy go. You will receive a set number of questions in 7 days to encourage self-reflection. This is the easiest way to find your inner self and to actively work on your own well-being.