The idea
To create a simulator that the customer can take with them to a trade show. In the simulator you experience a part of Rotterdam where a crane is located, and can teleport to move higher and higher. Above you have to bring a lamp and see on a map where you still have to place lamps. You then move across by pointing at a marker and then pressing a button and you see an outline of a light and when you get close and release the button on the controller, the light falls into place.
Launched product
Via our website, Van der Spek asked what a visualization/simulation would cost. They had received various offers with amounts above 25,000 euros from other parties and wondered whether it really had to cost that much since they already had the 3D model of the crane machine they wanted to use.
In addition, she wanted to put down a shelf at a fair and then let people walk over it. We then advised from Apollo not to do this and to focus more on the experience. This is because when someone makes a mistake it can cause a lot of damage and you are liable.
After consultation, we came up with a technically much lower budget and we were approved.
Challenges
Making a simulator for a trade show which can be taken along in a handy way and gives the people at the fair the experience of standing on top of a crane. This interaction has to do with the realistic feeling of height where people still do not get sick or experience too much fear.
What were the technical challenges?
Ensuring that we have a beautiful environment that does not demand too much from the glasses. We had to make sure it felt realistic and got the feeling of height without really falling.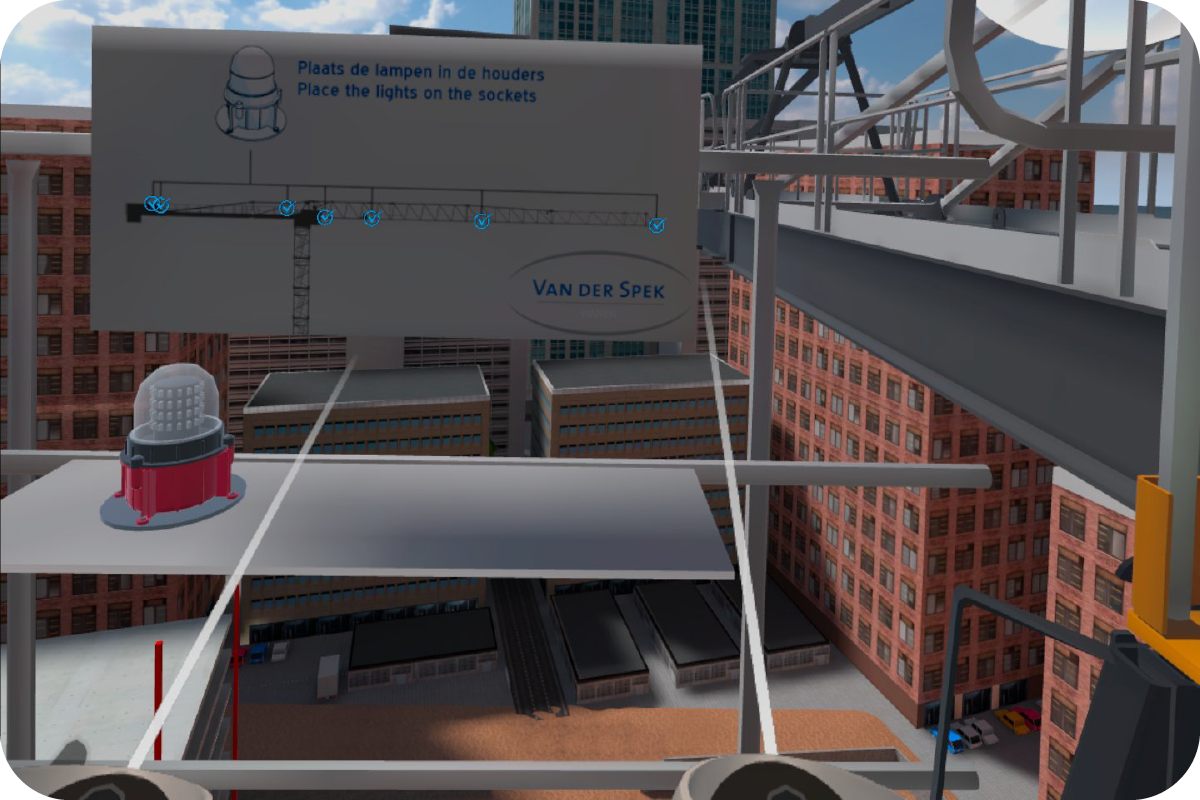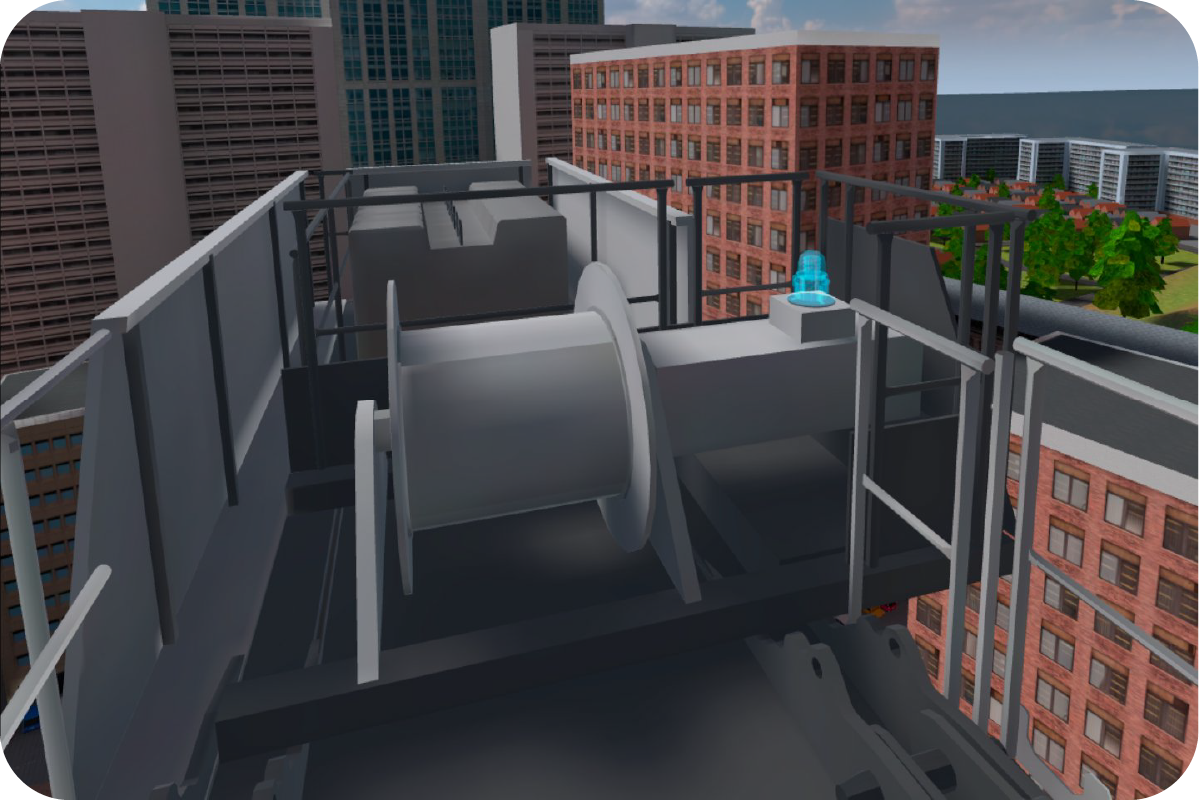 Who is Van der Spek Vianen?
Van der Spek was founded in 1932 and has developed over the past decades into a stable yet dynamic organization, innovative and anticipating developments in the market. With our extensive product range, knowledge and expertise, we meet your material needs.